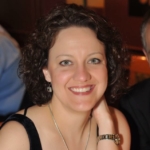 Keli has lived in Flagstaff since 1993 when she moved here to attend Northern Arizona University. After obtaining her undergraduate degree with an emphasis in journalism, Keli was a local newspaper editor and reporter. She graduated again from NAU with her master's degree in Liberal Studies, with an emphasis on conflict resolution. For the past 18 years, Keli has worked for Flagstaff Medical Center in various roles, including marketing and public relations, physician relations and as a project manager most recently. After many years of a corporate job, she decided she wanted to give the right side of her brain something fun to do, so is pursuing Creative Spirits as a side business. Keli lives with her husband, Sean and their two children, Kyle and Kayden, in a house they bought twice because they love it so much. They share their home with two rescue dogs, a Chihuahua named Oreo and a shepherd mix named Minnie.

Stephanie has lived in Flagstaff since 2007. Her favorite thing about this lovely town is that it looks like a Christmas village when it snows. She graduated from Northern Arizona University as a non-traditional student with her Bachelor of Science in Liberal Arts in 2016. She has proudly served the Flagstaff community at Adult Probation for almost 11 years in various roles and loves the concept of helping people be productive members of society. When she's not hanging out with her crazy friends and family, one of her favorite pastimes is hiking with her dog Grull and improving their time on Mount Elden. Their current record is hiking to the top in an hour and 30 minutes! She loves to spoil him rotten with home baked treats and lots of cuddles.  She has always loved art and wine which makes this side business a perfect fit for her.  Meeting new people and helping them discover their creative side has been a real joy and she loves the team of artists the studio has been fortunate enough to have.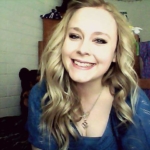 Destanee is originally from Phoenix, Arizona but came up to Flagstaff to go to school at Northern Arizona University, where she graduated with a Bachelor of Fine Arts in Studio Art. Throughout her college career she became involved in various campus programs, including leadership programs for incoming freshmen and fun, educational programs for the freshmen in her residence hall. Destanee has always had a passion for art, and loved to put creative twists in the group activities she would facilitate. Once she graduated from NAU she decided to stay in Flagstaff and became a leasing consultant for a property here in town. When she's not working she enjoys cooking, printmaking, painting, and spending time with her three dogs Odie, Django and Kylo. She is currently working on her goal to raise backyard chickens, and dreams of one day adding a pig to her little family! Destanee loves working with groups of people, especially in a creative setting, and is very excited to be working here at Creative Spirits!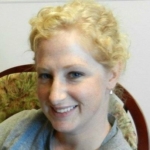 Dana is originally from Flagstaff. She graduated NAU in 2004 with a BS in Photography and a Minor in Graphic Design. The great thing about painting is that it's an awesome stress reliever. It allows her to use the other side of her brain to let ideas, feelings and tension flow on to the canvas.  She works as a 911 dispatcher; she loves her job, but it is very stressful.  Creating art helps relieve the tension and stress that come from her occupation.
Emily moved to Flagstaff in 2016 and is currently attending NAU majoring in psychological sciences with a minor in studio art. She has been drawing and creative her whole life. Her favorite part of art is that it allows you to convey what words sometimes cannot. Emily wants to use art to help people express themselves loud and clear, as well as teach others how to relieve themselves of stress and anxiety through creativity. This desire is what introduced her to Creative Spirits and its wonderful team!
Brooke is originally from Atlanta, Georgia, but has lived in Phoenix for the past 14 years. She is currently attending Northern Arizona University pursuing a Bachelors in Psychological Sciences. She enjoyed art as a hobby in its many forms. Brooke likes all forms of art, but mainly enjoys photography, ceramics and of course painting! She believes that as long as you are having fun and enjoying yourself, anyone can be an artist.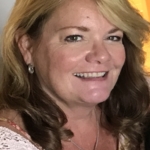 Loretta has lived in the area for 18 years, primarily in Cottonwood. Originally from South Dakota, she majored in Graphic Design and Watercolor at the American Academy of Art in Chicago. Then worked in international/ national advertising for many years.  Her diverse interests in the arts include; graphic design, mural painting, lettering, custom wine barrel painting, glass painting & watercolor.  She loves to teach and witness how creativity can be explored by everyone!
Gabi is a 24 year old Stay-at-Home-Mom to two beautiful babes under two, her Irish twins, Oliver and Ireland. She has a strong love for coffee (A.k.a. Obsession, because how else would she manage her days?) and a passion for painting and/or crafting in her free time!
She and her husband moved to Flagstaff last year and have been overjoyed with the positive new changes the move has brought their lives! She is excited to start this new journey with "Creative Spirits" and can't wait to help you all unleash YOUR Creative Spirit!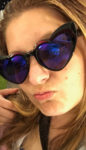 Teri would drag crayons and colored pencils with her to family gatherings as a young child. Her interests in the arts included visual arts, and she also performed with family members in themed waterski shows. Her senior year of high school she was the winner of the Wisconsin State Park Sticker Design Contest. She had based her design on a camping trip from Girl Scouting.
Teri majored in Art Education at the University of Wisconsin – Eau Claire. For part of her coursework, Teri volunteered for an Art and mentoring based program for students with learning disabilities and their college-aged mentors. Teri has worked as an elementary art teacher in Phoenix before moving to Flagstaff to pursue a graduate degree in Counseling. Teri works at a local clinical mental health facility in Flagstaff.
In her free time, Teri enjoys spending time hiking in nature, teaching and participating in yoga classes, and painting, making origami and experimenting with other crafting materials.
After painting a handful of times with Creative Spirits, Teri is excited to be a part of the Creative Spirits artist community to help others foster a love and appreciation for different arts and crafts form from novice to advanced artists.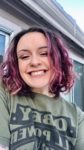 Kalah is from California but has lived in New Jersey, Alabama, and now Arizona! She moved to Flagstaff in August 2019 to begin classes at NAU. Kalah is pursuing a degree in graphic design and also works at Mama Burger downtown. Being busy is what keeps her sane but painting is a great relief when things get too hectic! Kalah enjoys hanging out, cooking, and baking in her free time, especially with her friends. She is looking forward to meeting you and helping you get into your creative side!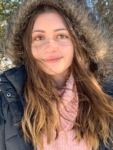 Carmella is originally from Warwick, New York. She moved to Phoenix, Arizona, during high school and is now studying Early Childhood Education at NAU. She is involved in different on-campus clubs and organizations, but none including art. She has loved art her whole life and is excited to be able to combine two of her favorite things- art and education! Carmella enjoys being with her family and friends, reading, and watching movies. She is looking forward to meeting you and helping you create your art.