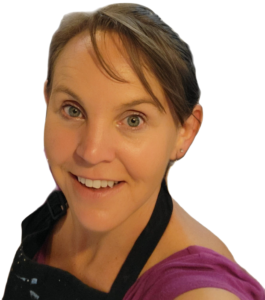 Creative Spirits Owner Stephanie has lived in Flagstaff since 2007. Her favorite thing about this lovely town is that it looks like a Christmas village when it snows. She graduated from Northern Arizona University as a non-traditional student with her Bachelor of Science in Liberal Arts in 2016. She has proudly served the Flagstaff community at Adult Probation for 15 years and loves the concept of helping people be productive members of society.  She has always loved art and wine which makes this side business a perfect fit for her. Meeting new people and helping them discover their creative side has been a real joy and she loves the team of artists the studio has been fortunate enough to work with.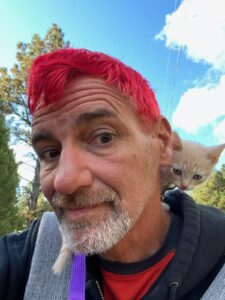 Shayne originally came to the area in 2002, and moved here permanently in 2010 after a brief stint in Eastern Europe. He currently lives with his dog, Dozer, his cat, Bob, and his life partner, Stephanie (see above). He unwittingly joined the Creative Spirits team in 2020 and recently assumed the General Manager position for the company. He is helping the studio grow in the new downtown location. His favorite aspect of this studio is being able to inspire and encourage other peoples' creativity. Occasionally, he will pick up the paintbrush to guide participants through a painting, but his passion is helping people organically create their own masterpieces during our Open Studio events. When not at the studio, Shayne enjoys hiking, boating, and generally being awesome.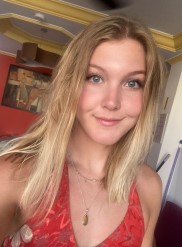 Grace is currently a senior at Northern Arizona University studying to become an art educator. She is originally from Maryland, but moved to Arizona in 2021 to pursue her art career amongst the mountains! In her free time, she enjoys rock climbing, playing guitar, reading, and traveling in her van. Nature is the biggest inspiration for her artwork, as she typically paints wilderness scenes based on her adventures! She hopes to spread her love of art and creativity in as many ways as possible, and is looking forward to all the beautiful artwork that she will create together with you!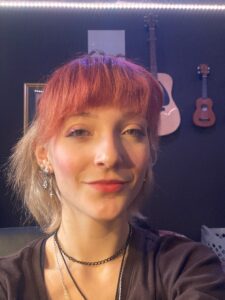 Bella has lived in Flagstaff for about 6 years now and goes to school at Primavera Online High School. She has also been a part of the Creative Spirits team for almost 5 years now and loves every minute of it. She was a camper at the Creative Spirits Kids Summer Camp for several years. She then volunteered and has been a camp counselor for the past few summers. Now she is one of the talented artists that leads classes. Bella looks forward to sharing the art of creating with you, at your next class!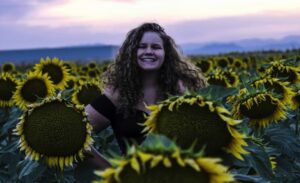 Sammie is a Sophomore at Northern Arizona University majoring in Studio Art with an emphasis on Printmaking. She was born and raised in Colorado but moved to Flagstaff in 2021 to go to NAU. She has a retired service dog and is hoping to get a new service dog soon. She has always loved to make art and be around it. Her favorite mediums include acrylic, clay, ink, and colored pencils. She is so excited to be able to get to teach art and help people find their creativity.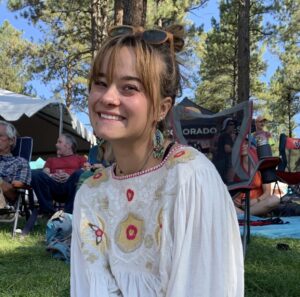 Maria is in her second year at NAU studying Spanish and social work. Originally from New Mexico and Colorado, it was the beautiful outdoors and adventurous people that attracted her to Flagstaff. Maria has been painting and making art since she can remember and is so excited to pour her creativity into Creative Spirits! In her free time, she enjoys climbing, running, doing yoga, hiking and camping, spending time with friends and new people, and of course… making art! Maria is thrilled to share in the creative energy of the Flagstaff community.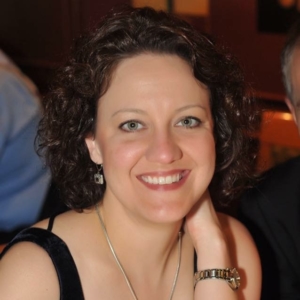 Keli has lived in Flagstaff since 1993 when she moved here to attend Northern Arizona University. After obtaining her undergraduate degree with an emphasis in journalism, Keli was a local newspaper editor and reporter. She graduated again from NAU with her master's degree in Liberal Studies, with an emphasis on conflict resolution. Since January 1999, Keli has worked for Flagstaff Medical Center in various roles, most recently process improvement. Keli lives with her husband, Sean and their two children, Kyle and Kayden, in a house they bought twice because they love it so much. They share their home with three rescue dogs as well as a variety of foster puppies up for adoption through Tuba City Humane Society.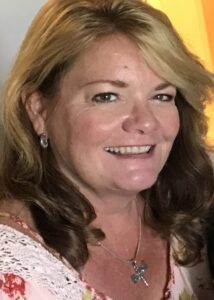 Loretta has lived in the area for 18 years, primarily in Cottonwood. Originally from South Dakota, she majored in Graphic Design and Watercolor at the American Academy of Art in Chicago. Then worked in international/ national advertising for many years.  Her diverse interests in the arts include; graphic design, mural painting, lettering, custom wine barrel painting, glass painting & watercolor.  She loves to teach and witness how creativity can be explored by everyone!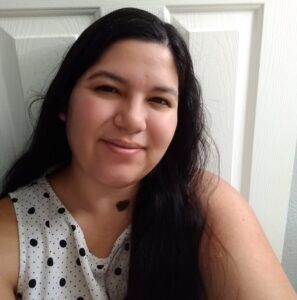 Andrea has been living in Flagstaff for over 20 years now. She grew up here, and went to high school and college here. She got her Associate of Art from CCC and loves art in all forms. She has been part of community theater through Flagstaff Music Theater, as well as other choir and musical performances since she was a kid. Andrea is excited to start working with Creative Spirits to help teach others that painting is fun! She is very thankful for this opportunity and hopes others will enjoy painting as much as she does.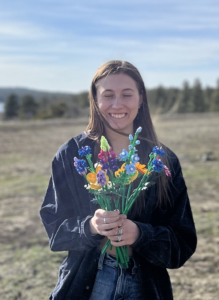 Mairin goes by Mo. She was born and raised in Flagstaff, where she attended Flagstaff Highschool and graduated in 2022. She is now in her second year at Northern Arizona University studying Health and Wellness. She loves skiing and camping. She is also a big runner, and runs with the summer series in Flagstaff. She loves to be creative and paint all over her walls at home! Her favorite color is lavender and she loves to paint sunsets.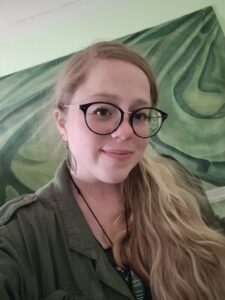 Emily and her big mastiff pup moved to Flagstaff at the start of 2021. She was a children's art teacher in Tucson, Arizona and painted theatre scenery for several years. When not at the studio she works in a bank and is an events bartender around Sedona and Flagstaff. She loves reading, walking, playing ukulele, hanging with her niece and four young nephews, and drinking tea.